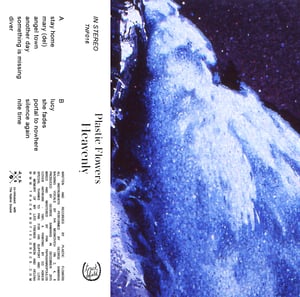 $

4.50 - On Sale
Plastic Flowers is a Dream Pop band from London, UK, formed in late 2011 by multi-instrumentalist George Samaras. Heavenly, his second full length album, is out April 22nd on The Native Sound and we're very excited to be releasing it on cassette.
Limited to 150 tapes, each pre-order will include a label pin and will ship out after April 22nd.
Plastic Flowers
Heavenly
1. Stay Home
2. Mary (del)
3. Angel town
4. Another Day
5. Something is Missing
6. Diver
7. Lucy
8. She Fades
9. Portal to Nowhere
10. Silence Again
11. Nite Time
Pre-order the album on vinyl via The Native Sound here.