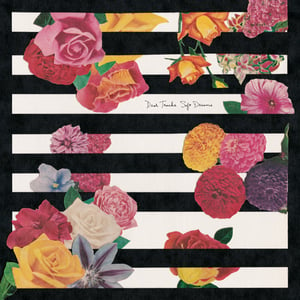 $

12.00
After releasing their first singe in early 2015, Dear Tracks spent the rest of the year writing and recording 4 new songs for an EP to be released in 2016. The resulting jangly guitars, dreamy synths and drowned out vocals nod to The Jesus and Mary Chain, but much is owed to current bands like Diiv, Beach Fossils and Real Estate. Dear Tracks sounds like the way you feel after a long Michigan winter, when you can finally sit outside on a sun-soaked, neverending summer day.
This is the hand-numbered, limited edition Track and Field Mint Green 10" version. The EP is also available on Furhoof Violet through Furious Hooves.
TNF015 / FH-038 / FH:VI-015
Dear Tracks
Soft Dreams
1. Moment of Clarity
2. All The Outs Are Free
3. Alive
4. Soft Dreams
Limited to 125 copies, each pre-order comes with a T&F pin, and shipping will begin the week of February 26th.